Events & Conferences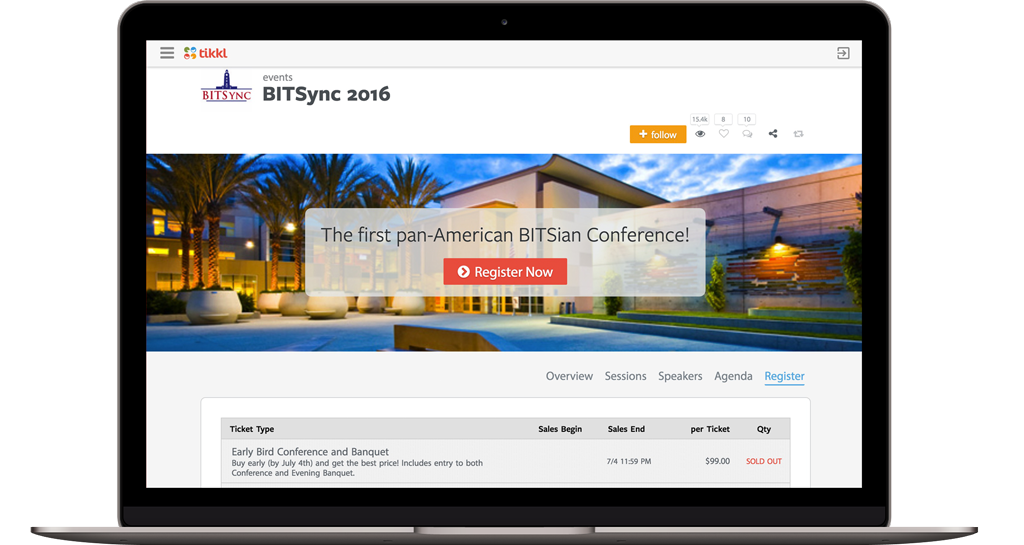 Events
Multiple sessions/shows.
Multiple registration levels or ticket types.
Custom registration questionnaires and forms.
Inventory management with seating zones.
Reserved Seating.
Flexible promo codes.
Exchanges and refunds.
Mobile check-in.
Conferences
Includes all "Event" features, with additional content pages that include,
Promotional Activities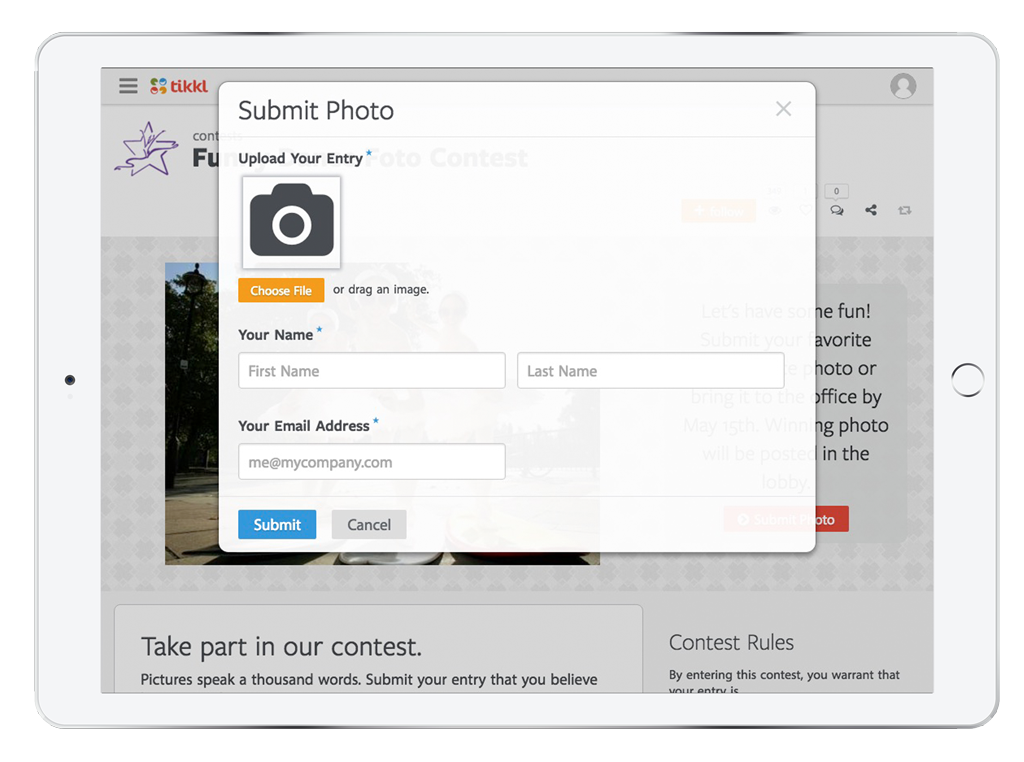 Blog Posts, News & Articles
Publish short posts or articles with photos, videos, or slide presentations.
Attach documents for download.
Questionnaire Forms, Surveys & Polls, Contests & Quizzes
Multiple question types including textbox, comment box, checkbox, star rating, multiple choice, matrix, and more.
Image upload.
Contact information fields.
Section titles and numbering.
Unlimited questions and responses.
Brand Merchandise Sales & Donation Drives
One-time or recurring donations.
Images can be associated with payment levels.
More Ways to Promote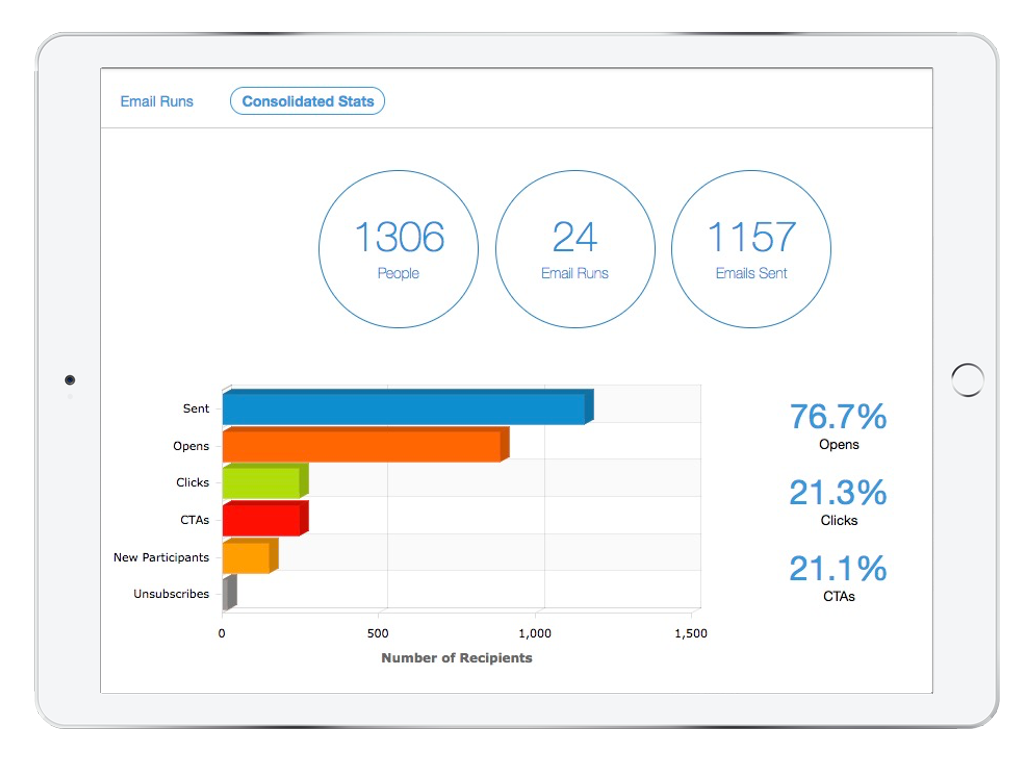 Social Framework
Empower your social network of customers and partner businesses to champion and cross-promote for you on Tikkl.
Social Media Marketing
Post about your campaign to your Facebook, Twitter, and LinkedIn pages.
Email Marketing
Send beautiful HTML email to invite and remind your audience. Track opens, clicks, and responses to your call-to-action (CTA).
Widgets
Embeddable widgets to display campaigns or sell tickets directly on your website.
Clean Modern Design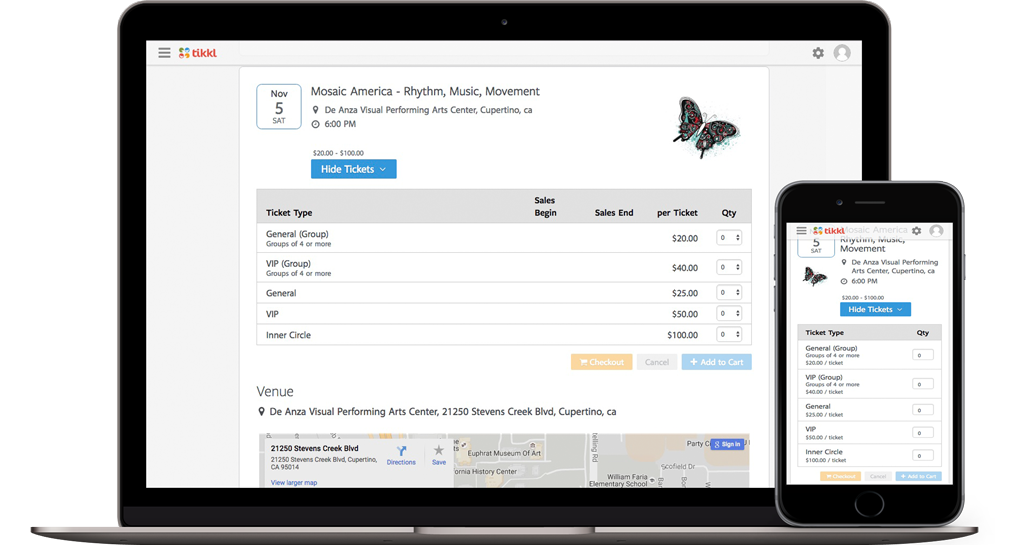 Responsive Design
All event and campaign pages are mobile optimized to automatically detect and render appropriately on all devices.
MultiMedia Pages
Display photos, videos from YouTube or Vimeo, and slides from Slideshare on your pages. Group photos into albums and play album slideshows.
Enhanced Campaigns
Create events and campaigns from scratch using Basic templates or start with Enhanced templates, pre-loaded with content and media, created by expert marketers.
Privacy & Access
Control who can see your campaigns: Public (everyone), Public (registration gated with access code), Private (URL only), Private (invitee only).
Transactions with Real-time Reporting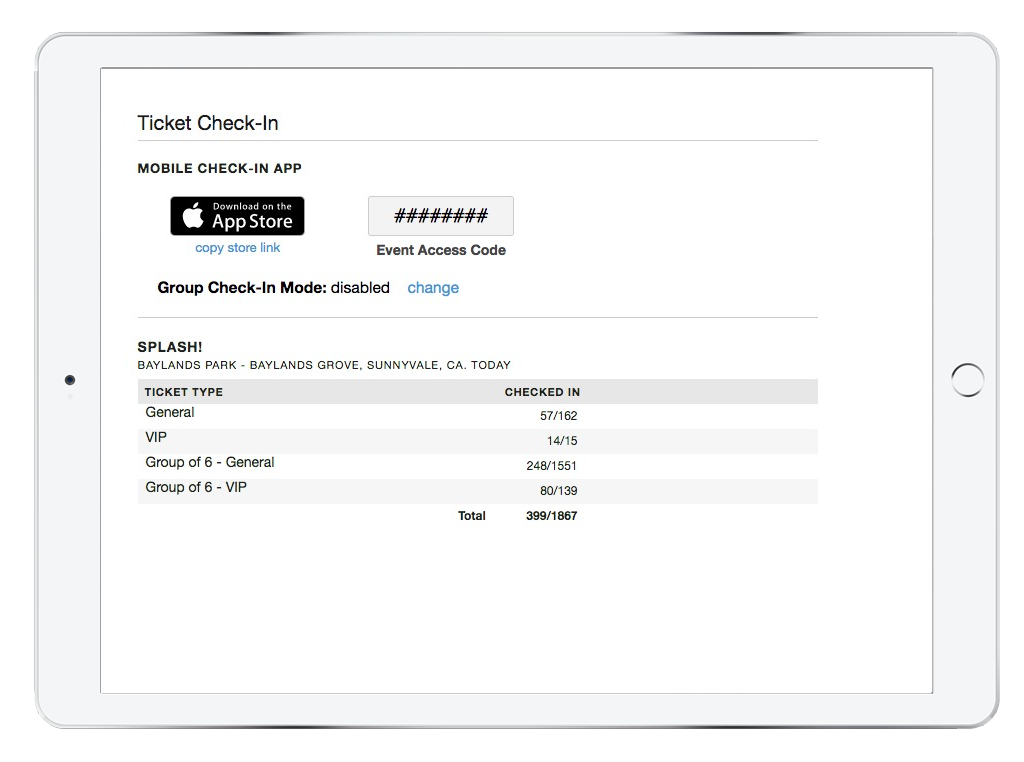 Online Payments
Accept credit card payments directly into your account using your own payment processor: Stripe or PayUMoney.
Record offline Payments
Admins can also record offline payments for cash or check with no Tikkl transaction fees.
CRM
Intelligence on your contacts automatically consolidated as they participate across variety of campaigns.
Real-time Reporting
Receive notifications on campaign activity. Access real-time data on your dashboard. Download pre-created reports in Excel or CSV formats. View real-time report of tickets checked-in with mobile app.